To ALL FILIPINOS who have applied for the Philippine National ID, please be advised that there is NO expiration date in the PhilSys ID. Hence, there is NO NEED to renew it. However, foreigners may need to renew it as the PhilID for them is valid only for 1 year.
Also Read: How to Check Status of Philippine National ID Delivery Online
The Philippine Statistics Authority (PSA) issued an advisory, stating that PhilID is only valid for one year for resident aliens, not Filipinos. So to all foreigners who have established residence in the Philippines will need to renew it.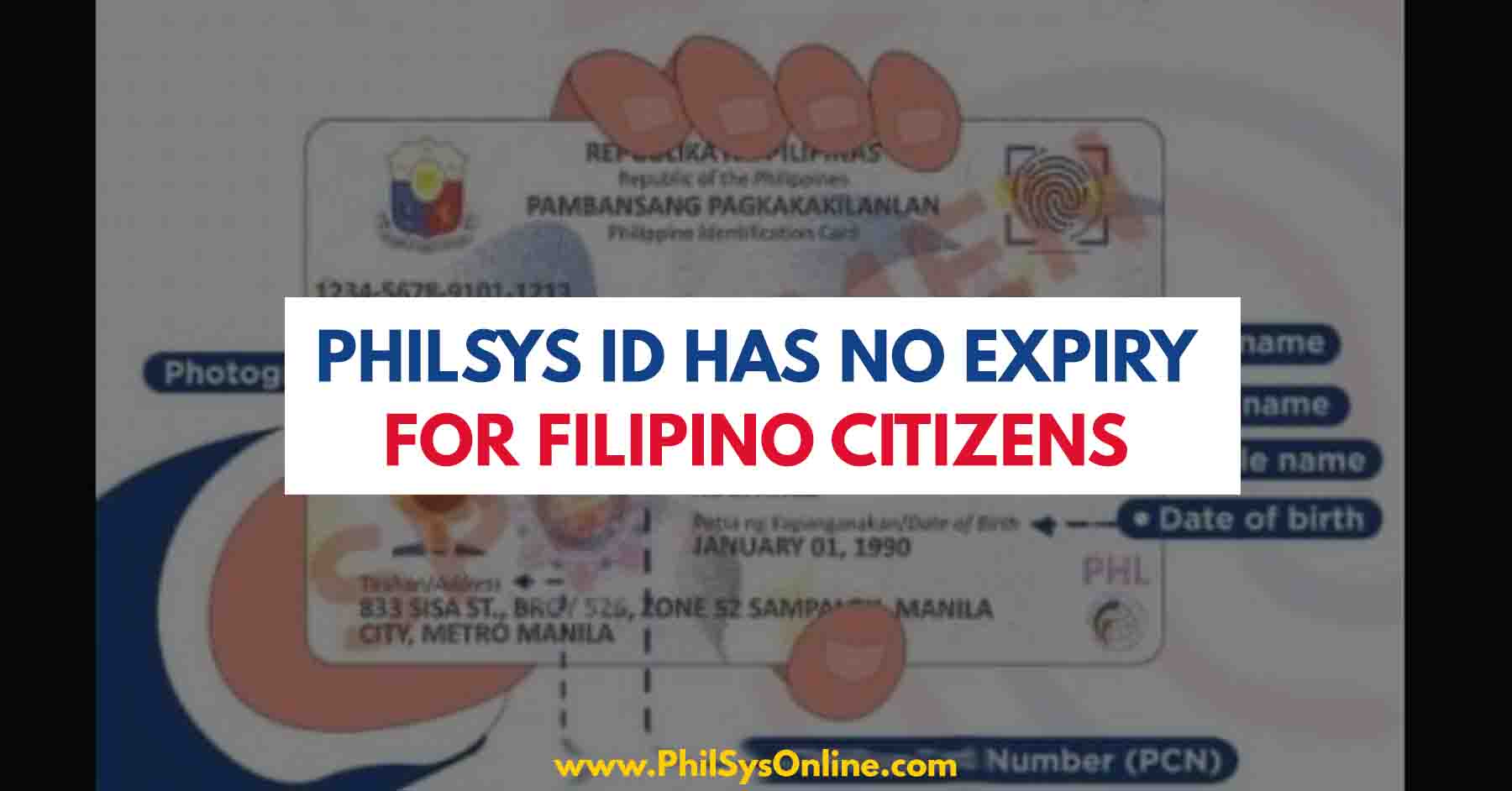 About the National ID
The national ID is a valid form of identification that can be used to make public and private transactions easier, as well as school enrollment and bank account openings.
Having a Philippine ID aims to increase efficiency by decreasing the amount of time people spend dealing with government services and instead requiring them to only show their PhilID.
Do I need to renew the PhilSys ID?
No, there is no need to renew the Philippine National ID as a Filipino. But for foreigners, they must renew the PhilID.
How do I renew the Philippine National ID?
All Filipinos and resident aliens may apply for acquisition of PhilID via https://register.philsys.gov.ph
How much is the cost of the Philippine National ID?
There is no cost for the application of the PhilID. The PhilID is FREE and lifetime valid for Filipinos.
Please follow the steps below in order to register for the PhilSys ID:
Summary
It is important to know that there is an expiration date only for resident aliens in the Philippines. This means that every year, foreigners who apply for the PhilID will need to renew it if they want to take advantage of the benefits that come with this Philippine National ID system.
But for Filipino citizens, it is great that we do not have to go through a renewal process and we do not need to apply for the PhilID once we have finally gotten our card. We will only need to apply for one in the event that we will lose our ID and we need to replace it.
Here is the post from the Philippine Statistics Authority Philippine Identification System regarding this announcement for the expiration of the ID: