Filipino residents and resident aliens who have fulfilled all registration steps for your Philippine National ID can now monitor the status of your delivery on the Philippine Postal Corporation (PHLPost) website. Before you can track the status of the PhilID delivery, you need to complete PhilSys Step 1, Step 2, and Step 3 first.
The Philippine Identification System (PhilSys) issues the PhilID or National ID as a valid proof of identity. It acts as the government's central identity system for all Filipino citizens and resident foreigners in the country. The physical ID has a Philippine System Card Number (PCN), which can be used as official proof of identity for transactions even if the card itself is not present.
This article will run you through the process of waiting and claiming your ID after finishing all of the registration steps.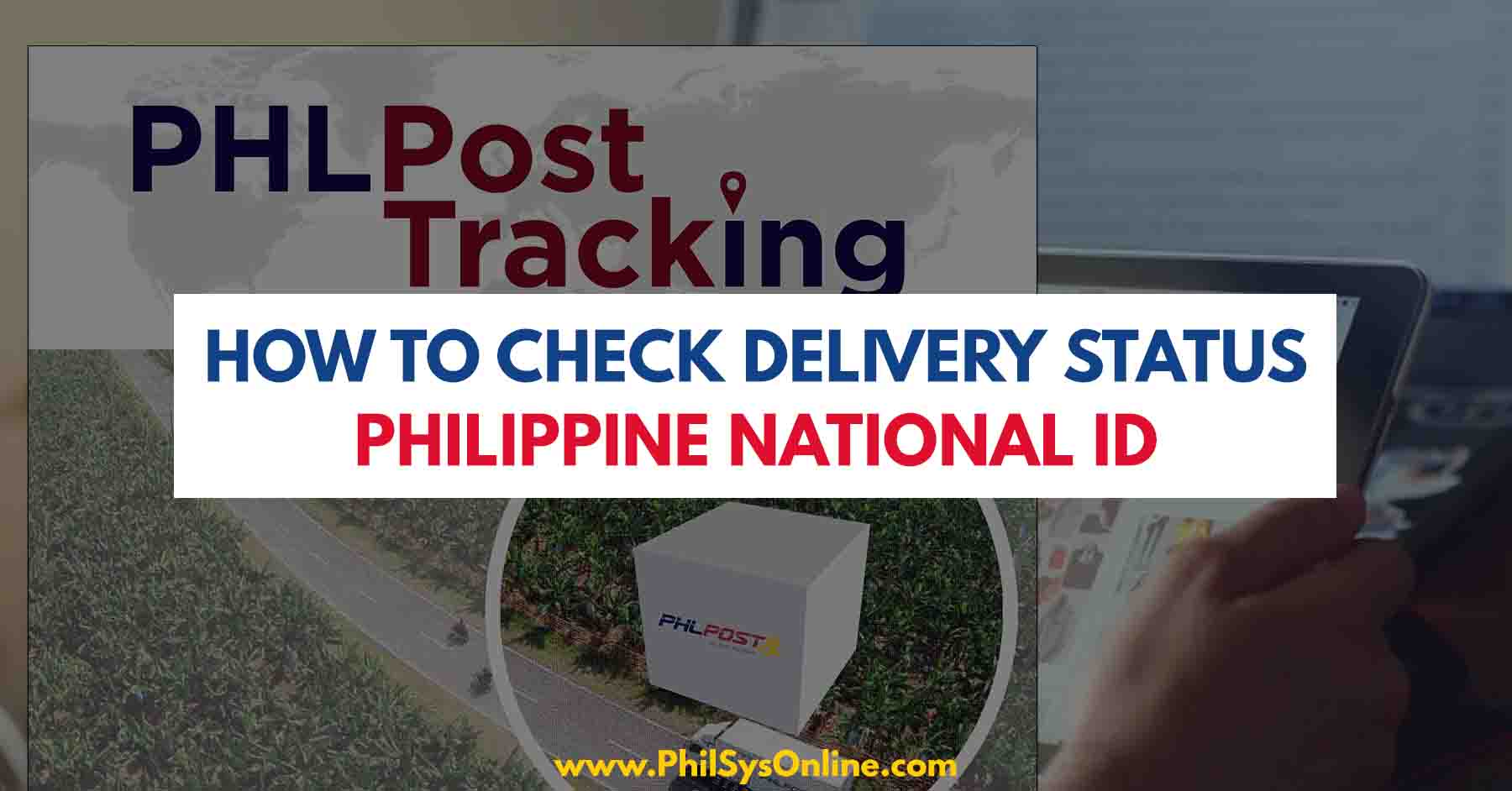 Requirements
Succeeding the completion of the registration, you can claim your physical ID in two ways: door-to-door delivery or pick-up at PHLPost office.
In claiming your Philippine National ID, make sure to hold onto your transaction slip and any valid document to present to the Philippine Postal (PHLPost) Office or Delivery.
Following are the valid documents you may present in claiming your physical ID:
Philippine Passport or ePassport – DFA-Issued
Unified Multi-purpose Identification Card (UMID) – GSIS or SSS-Issued
Student's License Permit or Non-Pro/Professional Driver's License – LTO-Issued
Certificate of Live Birth (PSA-Issued) and one other government-issued identification document which contains the following date:

Full Name
Front-facing Photograph
Signature and/or Thumb Mark
If you do not have the above primary documents, you may present any of the following secondary documents:
PSA-Issued Certificates

Report of Birth
Certificate of Founding
Certificate of Live Birth (can be NSO or LCRO Issued)

Solo Parent's ID
School ID
Employee ID
Police/NBI/Barangay Clearance
Person with Disabilities (PWD) ID
Taxpayer Identification (TIN) ID
Postal ID
Social Security System (SSS) ID
Senior Citizen's ID
Pantawid Pamilyang Pilipino Program (4Ps) ID
Special Resident Retiree's Visa (SRRV) – Philippine Retirement Authority (PRA)-Issued
Overseas Workers Welfare Administration (OWWA) ID
PhilHealth ID
Professional Regulatory Commission (PRC) ID
Integrated Bar of the Philippines (IBP) ID
IDs Possessed from Other Countries
Seaman's Book
License to Own/Possess Firearms (LTOPF) ID
Voter's ID
If your Philippine National ID will be delivered to a day where you are not present, you can have an authorized representative claim it on your behalf. Your representative should present the following documents before claiming your physical ID:
Authorization Letter
Valid Id or any supporting documents of Authorized Representative
Valid ID or any supporting documents of Registrant
*Refer to the list above for the accepted supporting documents.
Transaction Slip of Registrant
What is PHLPOST – Philippine Postal Corporation?
PHLPost (Philippine Postal Corporation) is a government-owned and controlled corporation (GOCC) that provides postal services in the Philippines. They are responsible for planning, developing, promoting, and operating a nationwide postal system with a network that extends or makes available, at the very least, ordinary mail service to any settlement in the country, as well as for the collection, handling, transportation, delivery, forwarding, and exchange of postal matters between countries.
Postmaster General and CEO of the Philippine Post Office, Mr. Norman "Postman" N. Fulgencio, is currently in command of the country's main post office.
PHLPost aims to provide efficient, competitive, and on-time delivery of communications, goods and merchandise, and payment services in any Filipino community.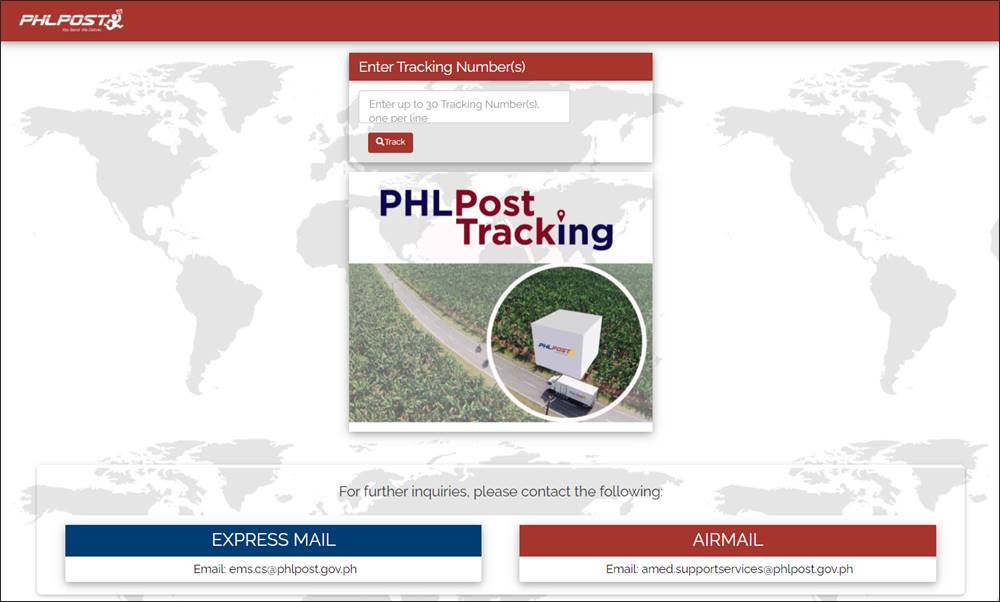 Where to Get PhilSys Tracking ID?
In checking the status of your PhilSys ID, the tracking ID or number you will type in the tracking site is the transaction number given in your transaction slip. The transaction slip is the document you received upon completing the step 2 of the registration process.
How to Track Delivery Status of PhilID Online
In tracking the status of the delivery of your Philippine National ID online, you can follow the following steps:
Step 1:  Proceed to PHLPost's Tracking Website (https://tracking.phlpost.gov.ph/).
*Alternate Step 1:   Search in your browser "PHLpost tracking", and click on the first website on the results.
Step 2: Input the tracking number of your Philippine National ID on the space provided. Your tracking number is equivalent to the transaction number provided in your transaction slip which is provided upon completion of Step 2 Registration.
Step 3: Click on the "Track" button, and it will show the status of your ID. If the status says "Not Found", it means that your ID is still in process.
Video Tutorial: Guide to Check Delivery of PhilID
To check the status of your Philippine National ID online, type PHLPost Tracking into your browser's search box and click the first result that appears. Input the tracking number from your transaction slip.
If no details are offered after that, it signifies that your ID hasn't been processed yet. If your ID is going to be delivered, you'll be able to see the details after you enter your tracking number.
You can watch the YouTube Tutorial of EPINOY TUTORIAL TV for a more extensive discussion on tracking your National ID.
Delivery of Philippine National ID
PHLPost is the one in charge of the delivery of your Philippine National ID to the mailing address you specified for free. Simply present your "Transaction Slip" and any "Supporting documents' to the courier when you claim your ID.
If you are not present upon the delivery of your National Id, you may have an authorized representative to claim it on your behalf. He or she must present the following:
Authorization Letter
Transaction Slip of Registrant
Valid ID of Registrant
Valid ID of Representative
Frequently Asked Questions
1. I lost or I misplaced my transaction slip. What shall I do?
According to PSA, on the delivery date of your National ID, you may only present any valid ID except for your barangay certificate.
2. What if I want to claim my ID immediately upon checking the status of my National ID and not wait for its delivery?
You can go to the local post office in your area if you can't wait for your National ID to arrive. You can claim your ID if it is already available by presenting your transaction slip and any valid ID.
3. Is the delivery of the National ID for free or do we have to pay a fee?
PhilSys does not charge a fee for any transaction. If you have any information on this, please contact PSA right away. Should you experience being charged upon delivery, reach out to PSA through their Facebook page, email, or call their hotline.
4. How many delivery attempts does PHLPost have?
PHLPost will have three attempts in delivering your National ID to your home.
5. What if I don't receive my National ID?
If you fail to receive your ID at the provided address, you can claim it personally at the Post Office nearest to your area.
6. Me and my representative failed to receive or claim my National ID. What can I do?
If you and your authorized representative fail to receive or claim the ID, your National ID will be held at the specified Post Office for 30 calendar days for you to claim. You only need to present your "Transaction Slip" and a valid ID except the barangay certificate.
Summary
In checking the status of your Philippine National ID online, visit PHLPost's Tracking website and input the tracking number which is equivalent to the transaction number provided in your transaction slip. You don't have to worry about the delivery of your ID, PSA implemented a door-to-door delivery on the mailing address you provided.
If you have any additional inquiries regarding the process of PhilSys, it is advisable for you to directly contact PSA.
Contact Information
Philippine Statistics Authority
Website: psa.gov.ph
Facebook Page: https://www.facebook.com/PhilippineStatisticsAuthority
Email Address: info@philsys.gov.ph
Hotline Number: 1388