The last and final step of the PhilSys Registration process is Step 3 which involves getting your PhilSys Number (PSN) and delivering the Philippine National ID (PhilID) card to your home by PHLPOST. This is basically a 'waiting process' after you have completed your appointment verification of identity at the PhilSys registration office.
Before completing the Step 3 process, you need to first complete PhilSys Step 1 and PhilSys Step 2.
The PhilSys Number (PSN) is a unique number assigned to the owner of the Philippine National ID card. This is the unique identifier that is given to you once you've successfully registered for the ID. In this post, we share more details of the Step 3 process and how to track the status of your Philippine ID.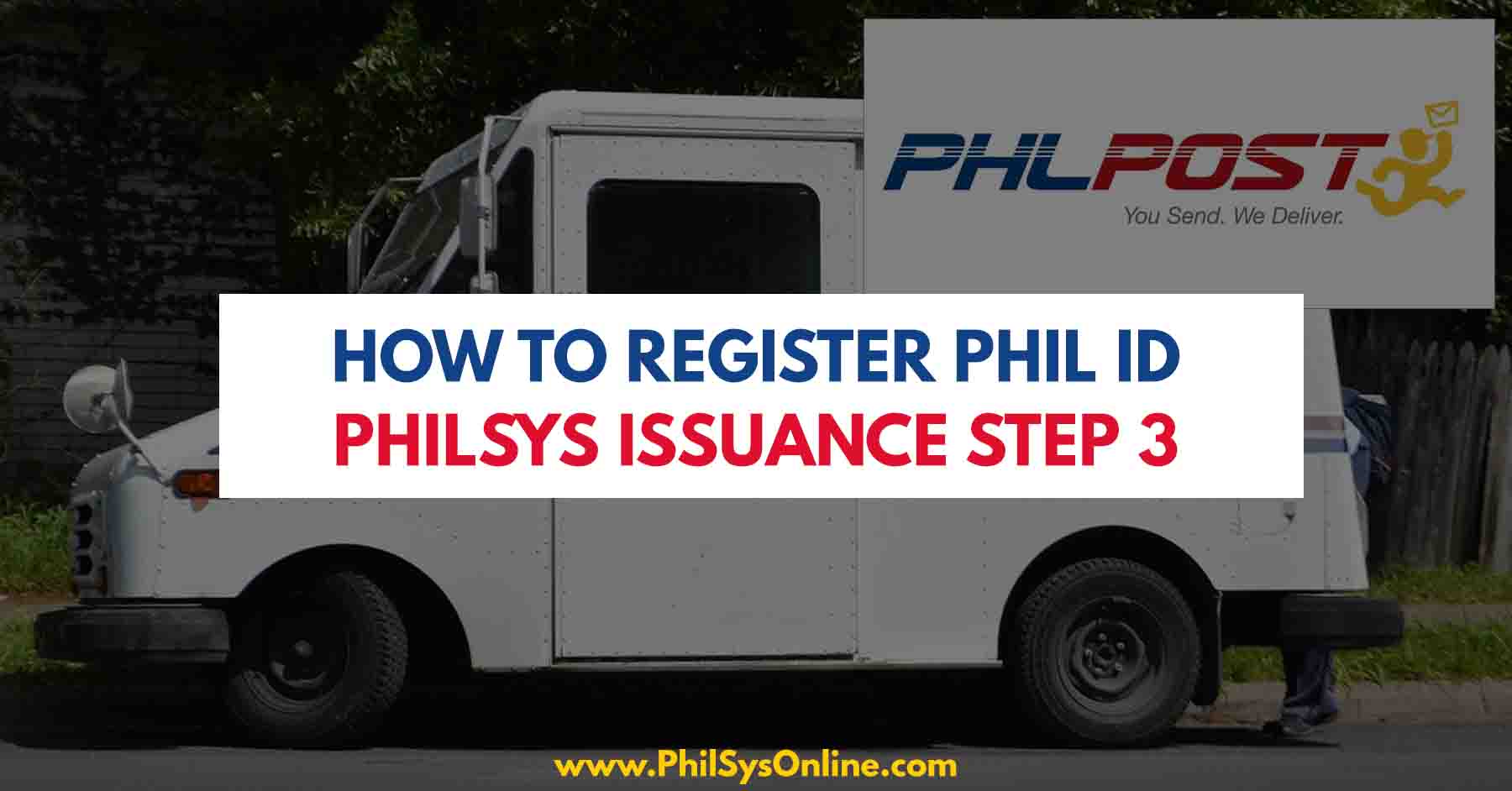 The Philippine Identification System Act (Republic Act No. 11055) has been signed into law. Obtaining the country's official National ID allows you to simplify a variety of daily tasks. It makes registering, applying, and reapplying at numerous public and private institutions easier and smoother as a single proof of identification set to centralize everything.
After Step 2 or the Biometrics Process of the National ID Registration, you will now have to wait for your National ID to be delivered to your home address. For more information, this article will guide you through the necessary details you will have to know about Step 3 of the Registration Process.
What is the PhilSys Step 3 Process?
The PhilSys Step 3 Process is called the Issuance of PhilSys Number (PSN) and Delivery of the PhilID card.
The Step 3 Process involves issuing the Philippine Identifying (PhilID) card, which contains the PhilSys Number, a unique, permanent identification number, and the PhilSys Card Number (PCN), which will be used in transactions.
Once your PhilSys information is validated, you will be given a PhilSys Number (PSN). PSN can also be used as proof of identity or proof of your identity even if you are not carrying the physical card or the PhilID.
After you've completed your National ID registration, all you have to do now is wait for your PSN and PhilID to arrive at your home. Make sure to present to the courier your transaction slip or any other valid identification.
Note: Avoid sharing your PhilID Information on social media since it contains personal data.
What is the PhilSys Number (PSN)?
The PhilSys Number (PSN) is a randomly generated, one-of-a-kind, and permanent identifying number that the PSA assigns to each citizen or resident alien at the time of birth or registration.
Every covered person's PSN must be included in all government agencies and government-owned and -controlled corporations (GOCCs) identifying systems and databases. It will be the standard number for that person across all government agencies.
Once a person has been issued a PSN, it will be considered as adequate proof of their identity, subject to confirmation, whether in paper or electronic format.
A person cannot pick their PSN, nor can they have more than one. It also can't be pre-determined or assigned to a specific person. A minor's PSN will be linked to their parents' or guardians'.
What is PHLPOST, and what is their purpose?
The Philippine Postal Corporation (abbreviated as PHLPost) is a government-owned and -controlled corporation (GOCC) in the Philippines that provides postal services. Mr. Norman "Postman" N. Fulgencio, Postmaster General and CEO of the Philippine Post Office, is currently in charge of the country's principal post office.
The historical Manila Central Post Office, which overlooks the Pasig River, is located at Plaza Liwasang Bonifacio. Its policy-making body is the board of directors, which is led by Mr. Raul R. Bendigo, its chairman. Seven members make up the board of directors, including the postmaster general, who also serves as the chief executive officer.
In any Filipino community, PHLPost's purposes are:
To provide a way to collect, handle, transport, deliver, forward, return, and hold letter, parcels, and other goods across the Philippines, as well as to and from foreign countries;
Except for the sale of prohibited drugs, dangerous materials, and other banned articles as defined by law, to determine and dispose of confiscated or non-mailable mail matters, prohibited articles, dead letters, and undelivered mails in the manner it deems most advantageous, using law and settled jurisprudence; and
Plan, build, market, and run a nationwide postal system with a network that expands or makes regular mail service available to all settlements in the country.
Step by Step Procedure of PhilSys Step 3 Registration
Step 3 registration involves simply waiting for the card delivery. After you complete the PhilSys Step 2 process, you will be given a receipt that contains a "Transaction Number". This transaction number will be used as your "Tracking Number" to look up the status of the delivery.
Step 1: Wait for the ID to be delivered to you via PHLPOST (Philippine Postal Corporation)  the official courier service of the Philippine National ID.
Step 2: Track your National ID delivery online. You can access the website (https://tracking.phlpost.gov.ph/). Enter your Transaction Number in the "Tracking ID" box.
Step 3: Once delivery of the PHILID is done, you just need to sign the receipt of the delivery.
Step 4: You now have your PHILID card! Please take care of it.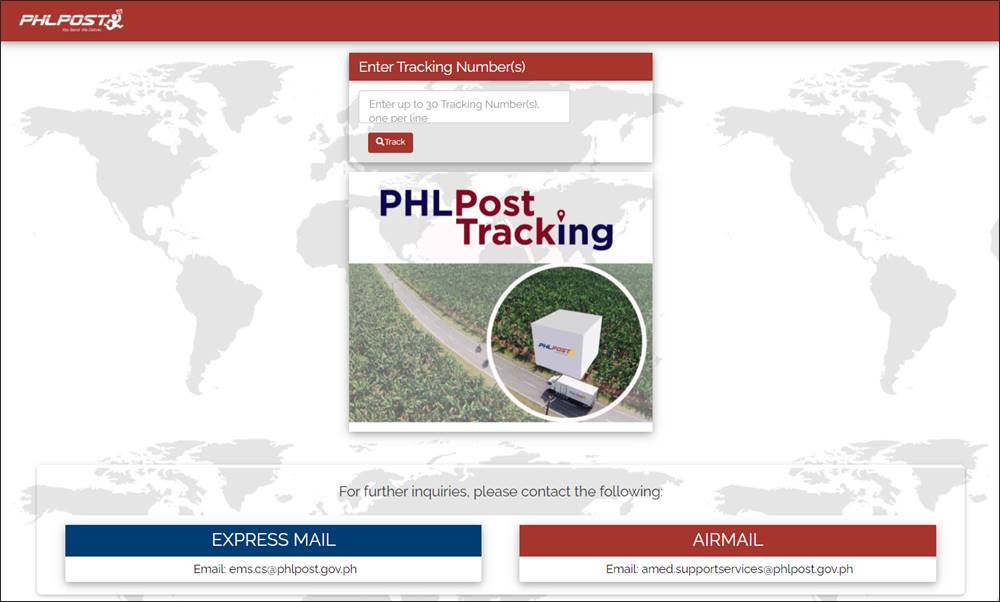 Video: How to Track Status of Philippine National ID Delivery Online
In tracking your Philippine National ID online, search up PHLPost Tracking in your browser and click the first result shown. Enter your tracking number provided in the paper you received in Step 2 Process.
After which, if there are no details provided, it means that your ID hasn't been processed yet. If your ID is to be delivered, the detail will be presented after you provide your tracking number.
For a more detailed presentation on tracking your National ID, below is a link to the YouTube Tutorial of MamaBea Kengkay.
Summary
Filipinos can only hope that the National ID system will alleviate or at the very least streamline bureaucratic procedures in various government and private sector activities. Nonetheless, based on how other countries use their national identification systems, it's safe to assume that the PhilID has a lot of opportunities.
Follow the PSA Philippine Identification System page on Facebook to stay up to date on all things related to National ID Registration.
Frequently Asked Questions
Below are some common questions and answers about the delivery of the PHIL ID and the Step 3 process:
Does PHLPost deliver on Weekends?
As indicated in the website of PHLPost website, their workings hours are only weekdays, Monday to Friday from 8 AM to 5 PM.
2. How do I call PHLPost?
Should you wish to ask more questions regarding the delivery of the National ID, you can call PHLPost's Landline Number at (02) – 8288 7678.
3. Is there a fee to pay PHLPost upon delivery of the national ID?
There are no fees for you to pay because the registration for the National ID is free. You will, however, be charged a replacement cost if their ID is damaged or lost.
4. Aside from waiting for my National ID to be delivered, is there any other option for me to claim my ID?
If you cannot wait for your National ID to be delivered, you can go to the nearest post office in your area. If your ID is already available, you can claim it by presenting your transaction slip given from Step 2 of the registration process.
5. Can the National ID be a replacement for other government-issued IDs?
The PSA emphasized that the National ID is not intended to replace existing identification cards with their purposes. The ID is a fundamental one that acts as a genuine proof of identification, allowing transactions with both the government and the private sector by facilitating identity validation and verification.
6. Is the National ID subjected for renewal at a given time?
National IDs issued to the citizens of the Philippines do not expire. On the other hand, resident aliens will have to renew their National ID after a year.
7. I am concerned about my privacy and security in using the National ID.
The PSA will be the only agency with access to the information, according to the government. Despite being in the PSA's safekeeping, the information in the PhilSys cannot be shared with any asking agencies without the ID holder's approval unless the following circumstances apply:
When the medical history of the ID holder is required by medical staff in the event of an accident or disaster.
When the data is required in the interest of public health or safety.
The data must be made public after a court order.
It is also stated that the PSA, the Department of Information and Communications Technology, and the National Privacy Commission put in place safeguards to ensure the information's security.
8. Is assigning a PSN for all Filipinos and resident aliens mandatory?
The assignment of a PSN appears to be necessary for every Filipino citizen and resident aliens, according to the law.
Contact Information of PHLPost
PHLPOST – Philippine Postal Corporation
Website: https://www.phlpost.gov.ph/
Landline: (02) – 8288 7678
Email: phlpostcares@phlpost.gov.ph
Facebook Page: https://www.facebook.com/PHLPost
YouTube Channel: https://www.youtube.com/c/PhilippinePostOfficeyoutube
Contact Information of PSA
Philippine Statistics Authority – PSA
Hotline Number: 1388 (Fees may apply)
Email: info@philsys.gov.ph
Website: https://psa.gov.ph/
Facebook Page: https://www.facebook.com/PSAPhilSysOfficial/