In case you didn't know, the Philippine National ID (PhilID) is FREE. Once you've registered and have applied for the PhilSys ID, and once it is delivered to you, you will own the PhilID card for life. There are no extra charges to apply for it so beware of scammers and fixers who will offer you services for a fee.
Again the PhilID is lifetime valid and it is FREE to avail.
According to a report from the Philippine News Agency, the Philippine Statistics Authority has warned everyone about agencies and fixers that offer registration services for a fee. Because there is no fee when you register for the PhilSys online.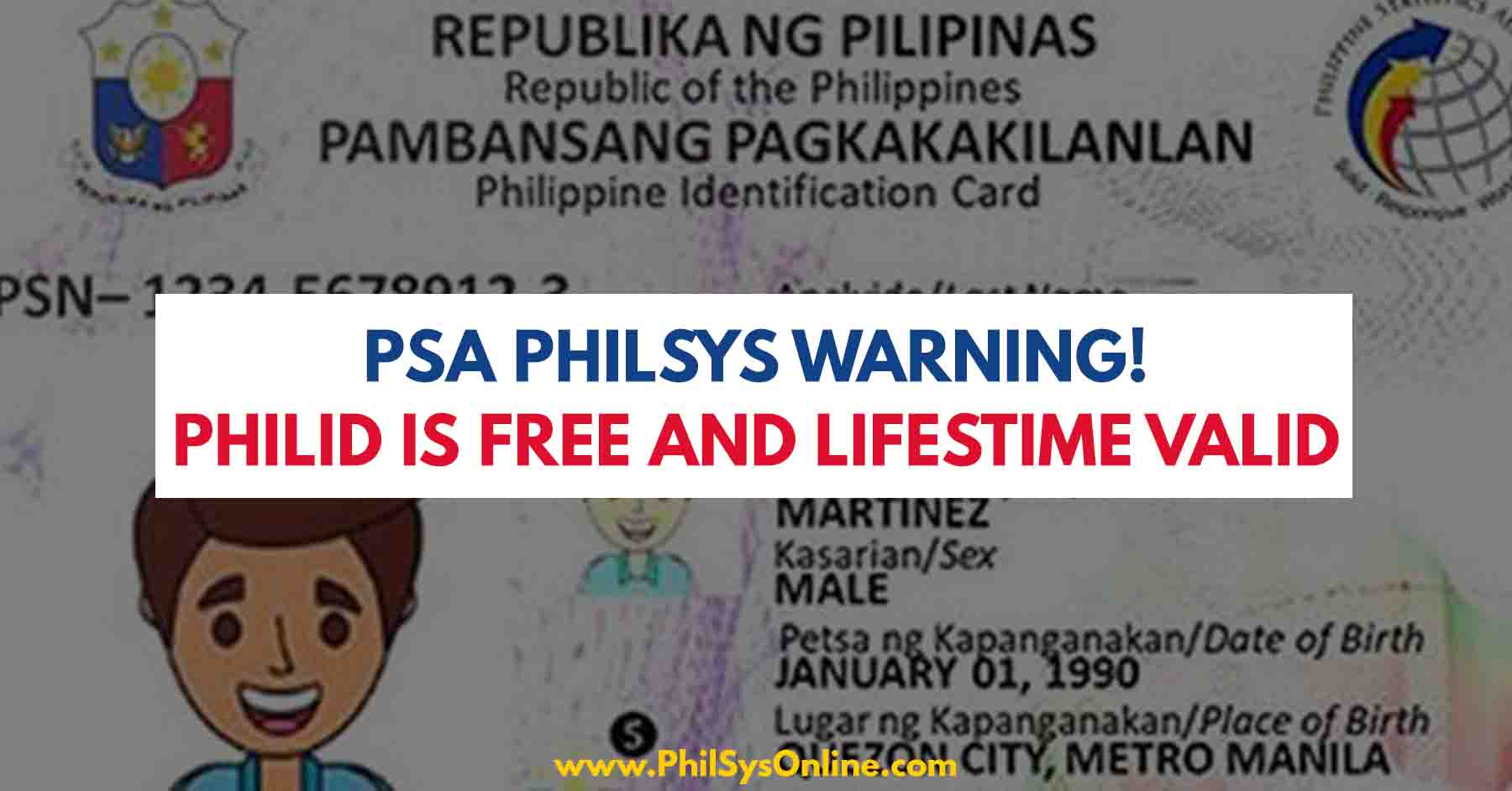 Beware of Scammers and Fixers: Phil ID has No Expiration Date and FREE to Register, FREE Delivery
Once the Phil National ID is issued to the Filipino citizen holder, there will be NO EXPIRATION Date
The only time that the PhilID will be invalid is if there will be any information on the biometric or demographic that needs to be reversed/updated, or if the the physical ID has a defect. Take note that this applies for Filipinos only.
Resident Aliens or Foreign Nationals who are permanent residents in the Philippines will have an expiry on the PhilID.
How much is the cost of the National ID?
The national ID has no extra costs. It is free when you apply for it. But if you lose it or you need to replace a damaged Philippine ID, then you will need to pay for the replacement.
Is there a delivery fee of the PhilID from Philippine Post Office?
No, delivery of the Philippine ID is also FREE via PHLPost, which is the official courier that will deliver your ID.
How to Report Fake PhilID Registrations?
The public are advised to report scammers who ask for money for registering in the PhilSys.
You may send an email to info@philsys.gov.ph, or message the official Facebook Page of PhilSys – https://www.facebook.com/PSAPhilSysOfficial. You can also contact the Provincial Statistics Office in your region.
Be careful to those who might think that there are any fees. Please check out the warning as shared by PSA Philippine Identification System below: