The PSA or Philippine Statistics Authority was able to deliver more than 1 Million Philippine Identification cards (PhilID) to Filipino registrants across the country. The operation was successful with the help of PHLPost or the Philippine Postal Corporation. As of August 16, 2021, there are a total of 1,048,255 Philippine Identification cards delivered.
The purpose of having the PhilID or also known as National ID is to centralize the identification of all citizens and resident aliens in the Philippines. Primarily, its goal is to provide valid proof of identity to simplify the people's public and private transactions.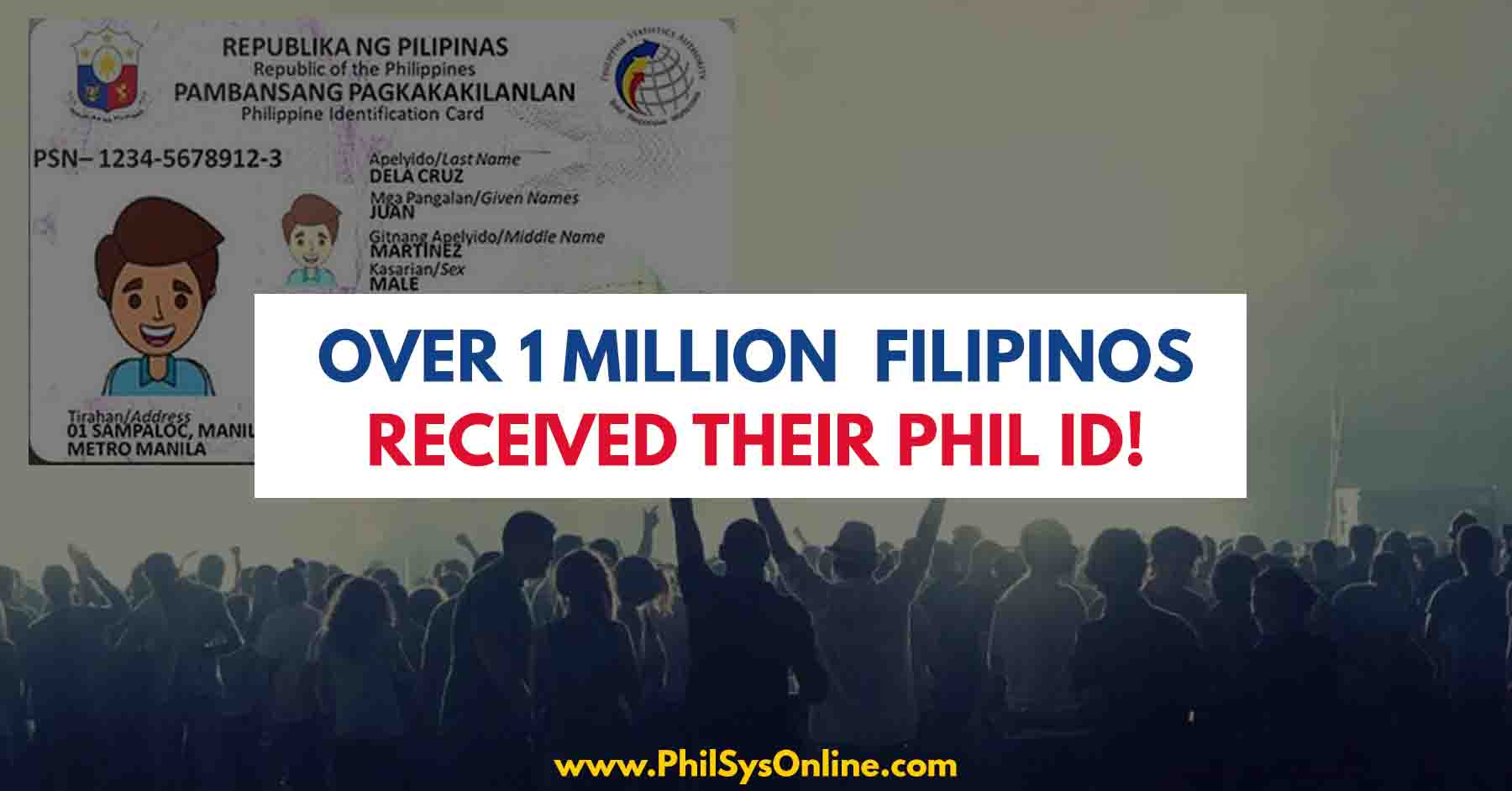 According to Dennis S. Mapa, Ph.D. National Statistician and Civil Registrar General (PSA Undersecretary) said that PHLPost alongside PSA ensures fast and safe delivery of the PhilIDs to successful registrants of the Philippine Identification System (PhilSys) since May 2021. PHLPost pledged to ramp up its delivery operations in the coming weeks for more Filipinos to enjoy the benefits of using their PhilIDs.
The 3rd step of PhilSys entails the generation of a unique PhilSys Number (PSN) and issuance of the PhilID. This procedure is meant to deliver the IDs accordingly which is managed by PHLPost while PSA and Bangko Sentral ng Pilipinas (BSP) works on card production and personalization. There is an expected increase in deliveries in the coming days as PSA and BSP have already dispatched more than 3M ID cards to PHLPost for delivery.
Rosalinda P. Bautista, PSA Assistant Secretary, Deputy National Statistician of the PhilSys Registry Office said that the delivery of the PhilID cards of the registrant's chosen address may take up to 6 months. And is asking for their patience from the public as they continue to accelerate the production of cards and accommodate the millions of Filipinos who have successfully registered.
PSA reminds the registrants to keep the letter which has their PSN upon receiving the PhilID, the information found in the letter is confidential and should not be shared to public platforms or figures unless otherwise required by the law. PSA also reiterates that the PhilSys Card Number (PCN) is the public version of PSN and should be used in public or private transactions.
At the same time, PSA is set to launch the PhilSys mobile ID within the year. It is another version of the physical PhilID card. They focused on the use of digital/online PhilSys benefits for the registrants while waiting for their PhilID card to be delivered.
Here is the post from PSA PhilSys Official FB Page: