The Philippine Statistics Authority (PSA) strongly advises that you supply your mobile number and email address if you want to be kept informed about the Philippine Identification System (PhilSys) registration.
In a recent announcement shared by the PSA team, they advised having the correct and updated contact information when you apply for the ID.
While other details may be verified later on, the mobile phone and email address are recommended so that the registrant may be notified of changes to their registration status. You will still go through the appointment process where the applicant will be verifying their details with an authorized representative in a PhilSys office.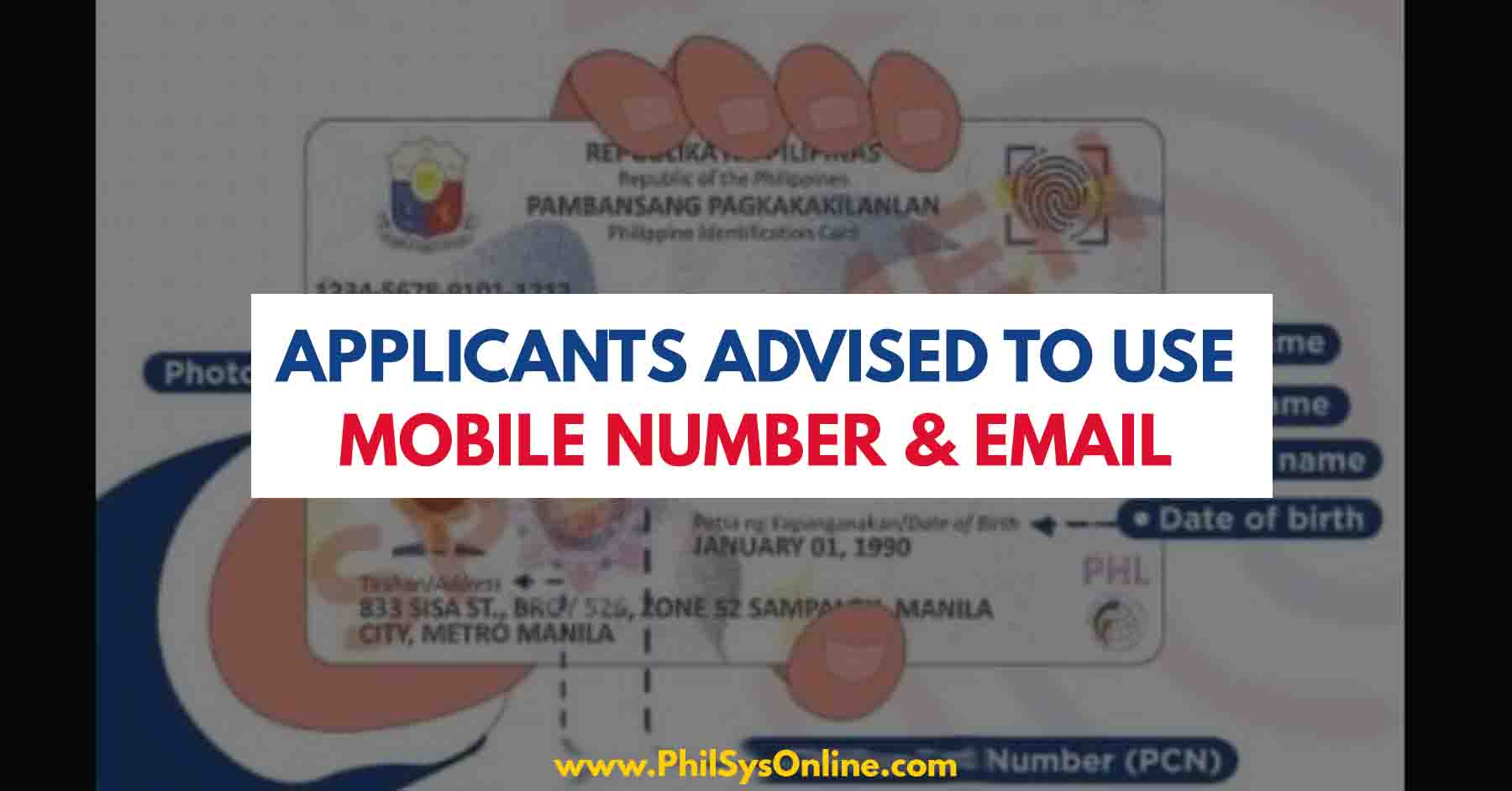 Step 1 Registration Data Entry Process
During the Step 1 registration, the Philippine Identification (PhilID) applicant will be required to provide his or her entire name, gender, birthdate, birthplace, blood type, permanent address, current residence, citizenship status, and marital status.
Step 2 Verification Process during Appointment
The PSA reminds registrants to double-check their information and make sure it's current and correct before commencing the Step 2 biometrics procedure.
Warning on those Providing False Information on PhilID
A warning to those who will enter false data. If registrants provide incorrect information with the intent of obtaining a national ID, they will be held legally responsible for fraud.
The PSA assures that all personal information is kept safe with up-to-date security precautions under the law.
So this is very important that everyone should provide updated content information of their contact details so they can get informed in the event that there are updates about the status of their Philippine ID application. Please be guided accordingly to this important update.
About Philippine Identification System – National ID
Under the Philippine Identification System Act, or Republic Act 11055, signed into law by President Rodrigo R. Duterte in August 2018, a single national ID for all Filipinos and resident aliens will be established.
The national ID should be a reliable proof of identity that may be used to streamline public and commercial transactions, school enrollment, and bank account creation.
The aim of this initiative is to increase productivity and efficiency, particularly in government services where customers will only need to present one ID during transactions.