Please be warned to everyone applying for the Philippine National ID and set up a Landbank account at the PhilSys Registration center – THERE IS NO FINANCIAL ASSISTANCE AFTER YOUR APPLICATION.
Also Read: What are the Parts of the Philippine National ID (PhilID)?
The Philippine Statistics Authority (PSA) on November 23 – Tuesday warned Filipinos against fraudulent websites and social media accounts that are disseminating incorrect information about the Philippines' new identification system.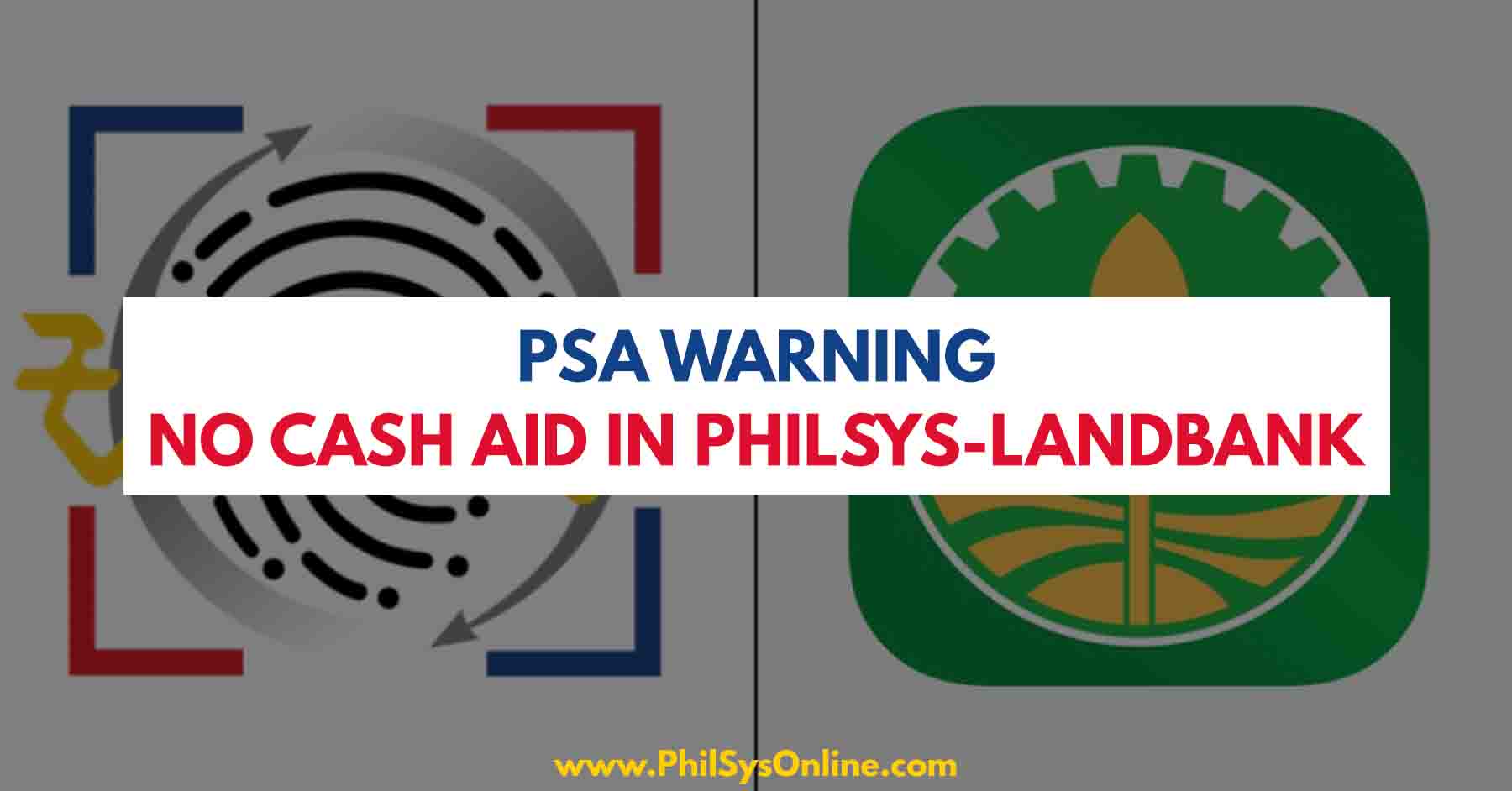 PSA Warns Public: There is No Cash Aid to Receive after Applying for PhilSys-LandBank deal
There are some social media pages and websites that claim that there is a financial assistance given to those who will apply for the PhilSys ID and set up a Landbank bank account. The amount is said to be PHP 10,000 as cash assistance or "Ayuda" but this is not true. Be warned of these fake websites.
The PSA also clarified that there will be no cash aid from the government in connection with the establishment of a PhilSys ID or the opening of a LandBank account. Anyone who claims otherwise should be disregarded entirely because these people have been found out to be spreading false information about PhilSys and its benefits.
LandBank Application after PhilSys Registration
After processing the Step 2 registration of PhilSys, which is confirming the account information at the PhilSys Registration Center, verified applications have the option to sign up for a LandBank account for FREE.
The LandBank application is only voluntary or optional and not a requirement. And after applying for this, you will basically open your own LandBank account only. There is no money involved! You will not be receiving an "ayuda" nor will you have to pay any amount for this account opening!
PSA Advises Public to Visit Official PSA Website and Social Media Pages
The PSA also advised the public to visit PhilSys's official website via philsys.gov.ph or official Facebook account facebook.com/PSAPhilSysOfficial for details about the identification system and only believe information that comes from official sources such as PSA employees or authorized personnel.
If there are social media pages and websites that may claim otherwise, these are not true.
In a recent post shared by the PSA – Philippine Identification System on their FB Page, they announced that there are pages that misrepresent this National ID government agency so please be warned.
Below is the post from the official PSA – Philippine Identification System Facebook page about this advisory warning: